SONIA CARBALLO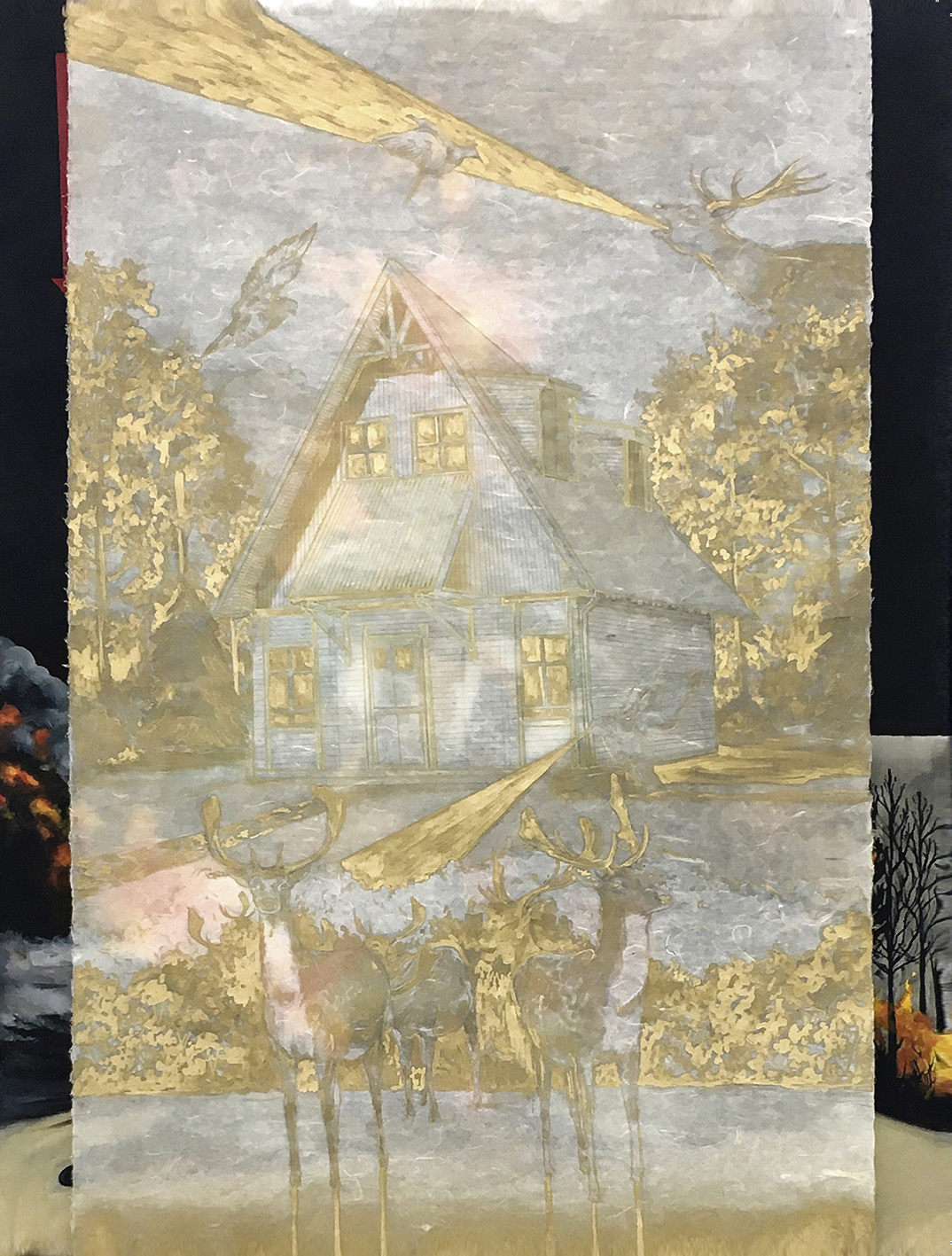 SONIA CARBALLO (a.k.a SOCATOBA) –
LIGHT (from darkness to light series)
– 2019 – 74 x 175 cm
Painting / mixed media on canvas –
La seva obra representa a aquest reducte artístic que no busca més motius per a pintar que la desraó de la necessitat d'expressió.
«From Darkness to Light» és un canvi de paradigma, un acte creatiu a partir del qual simbolitzar que l'enunciat del desastre ha de convertir-se en acció i energia de canvi i possibilitat. Per això el projecte es presenta com un procés de transmutació de la sèrie pictòrica anterior «The End of Nature», a través d'un camí pràctic experimental de construccions simbòliques, intervencions pictòriques i accions màgic/performatives.
[en]
Her artwork is part of this artistic minority of not seeking for reasons to paint but instead doing it for the need of expression.
«From Darkness to Light» is a change of paradigm, a creative act from which to symbolise that the statement of disaster must become an action and energy of change and possibility. That is why the project is presented as a transmutating process of the previous pictorial series «The End of Nature», through an experimental practical path of symbolic constructions, pictorial interventions and magical/performative actions.
[es]
Su obra representa a ese reducto artístico que no busca más motivos para pintar que la sinrazón de la necesidad de expresión.
«From Darkness to Light» es un cambio de paradigma, un acto creativo a partir del que simbolizar que el enunciado del desastre debe convertirse en acción y energía de cambio y posibilidad. Por eso el proyecto se presenta como un proceso de transmutación de la serie pictórica anterior «The End of Nature», a través de un camino práctico experimental de construcciones simbólicas, intervenciones pictóricas y acciones mágico/performativas.