SAN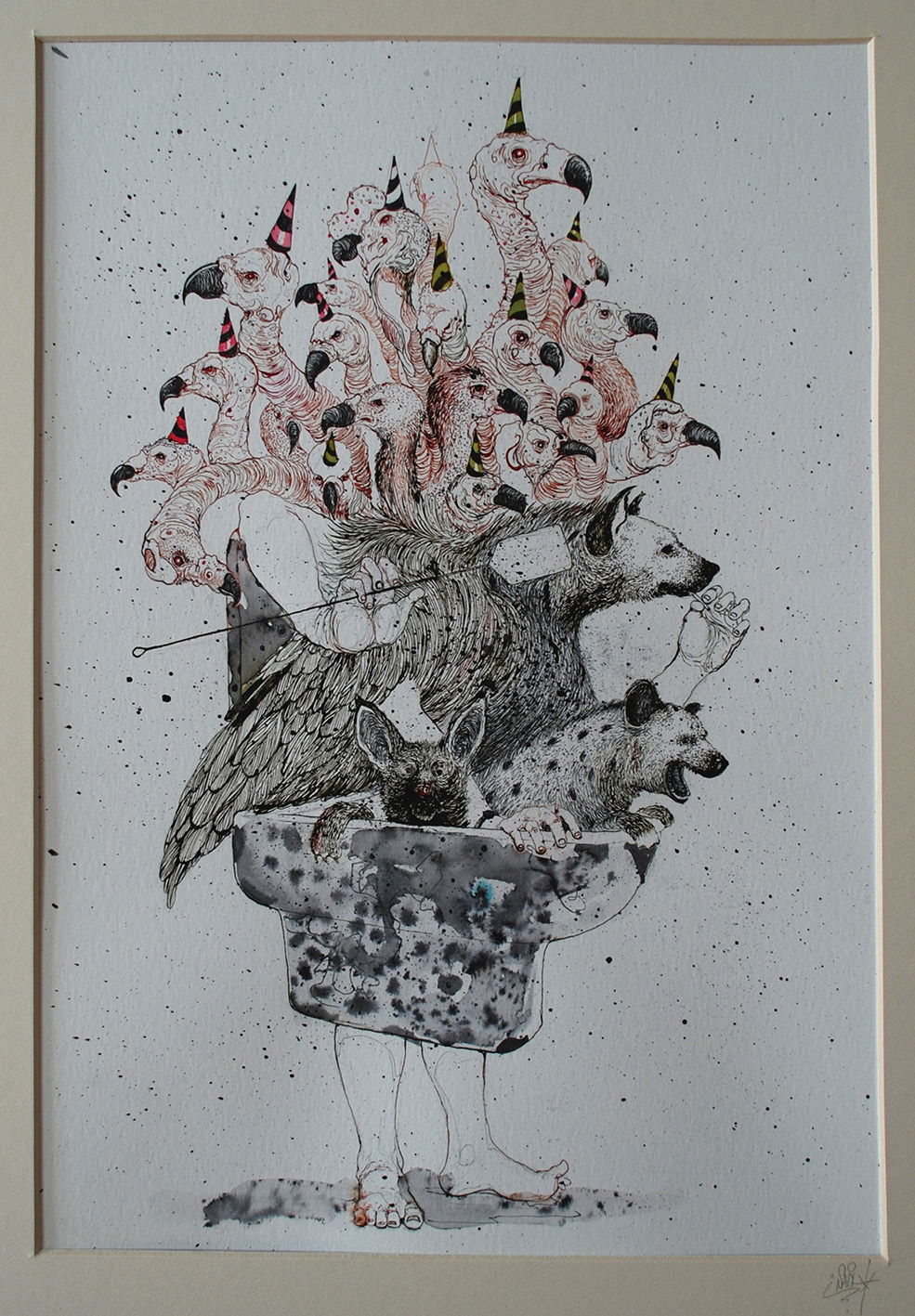 SAN –
Objeto 3
– 2009 – 50 x 63 cm
painting / Acrylic on canvas –
Montana Gallery Collection
[ca]       
Després de diversos anys centrat exclusivament en la pintura mural, es produeix una evolució en la seva obra i estableix el dibuix com a eina bàsica del seu llenguatge.
Totes les seves obres entrellacen codis provinents de diferents camps com la història, l'antropologia, el llenguatge publicitari o la cultura popular. Servint-se de certes narratives pròpies de la pintura clàssica, planteja idees en relació amb l'actual hiperaccés a les imatges confrontant assumptes aparentment vulgars o mundans amb la suposada solemnitat del llenguatge artístic.
[en]      
After several years being focused exclusively on mural painting, there is an evolution in his work and he establishes drawing as the basic tool of his language.
All his works intertwine codes from different fields such as history, anthropology, advertising language or popular culture. Using certain narratives typical of classical painting, he raises ideas regarding the current hiper-accés to images confronting seemingly vulgar or mundane issues with the supposed solemnity of artistic language.
[es]       
Tras varios años centrado exclusivamente en la pintura mural, se produce una evolución en su obra y establece el dibujo como herramienta base de su lenguaje.
Todas sus obras entrelazan códigos provenientes de diferentes campos como la historia, la antropología, el lenguaje publicitario o la cultura popular. Sirviéndose de ciertas narrativas propias de la pintura clásica, plantea ideas en relación con el actual hiperacceso a las imágenes confrontando asuntos aparentemente vulgares o mundanos con la supuesta solemnidad del lenguaje artístico.