PECA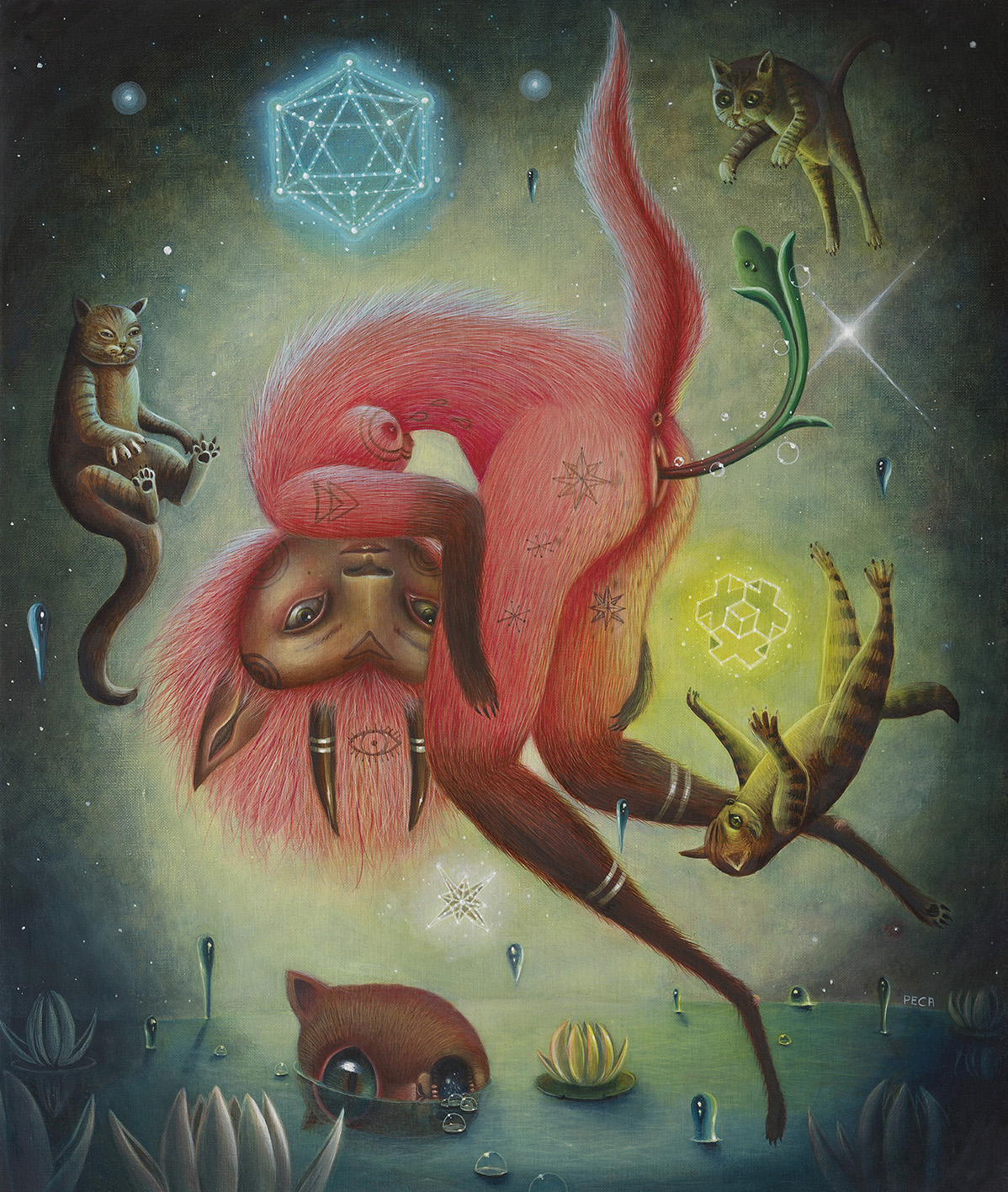 PECA –
The swamp
– 2019 – 54 x 65 cm
painting / oil on linen –
[ca]
Els pantans han estat des de l'antiguitat considerats llocs no desitjats perquè estan plens de paràsits, mosques, mosquits, serps, cocodrils, etc., i s'han classificat com a llocs foscos que han donat lloc a llegendes aterridores, i és per això que han tractat de netejar-los o eliminar-los. Però aquests llocs són una font de gran riquesa i diversitat biològica, els llocs més fèrtils del nostre planeta, per la qual cosa la meva pintura té lloc allí on ocorre la vida i la màgia.
[en]
Swamps have been scorned since ancient times because they are full of parasites, flies, mosquitoes, crocodile snakes, etc. and they have been classified as dark places that have given rise to scary legends, and that is why they have tried to clean up it or eliminate it. But these places are a source of great wealth and biological diversity, the most fertile places on our planet, so my painting takes place there where life and magic happens.
[es]
Los pantanos han sido desde la antigüedad considerados lugares no deseados porque están llenos de parásitos, moscas, mosquitos, serpientes, cocodrilos, etc., y se han clasificado como lugares oscuros que han dado lugar a leyendas aterradoras, y es por eso que han tratado de limpiarlos o eliminarlos. Pero estos lugares son una fuente de gran riqueza y diversidad biológica, los lugares más fértiles de nuestro planeta, por lo que mi pintura tiene lugar allí donde ocurre la vida y la magia.