OKUDA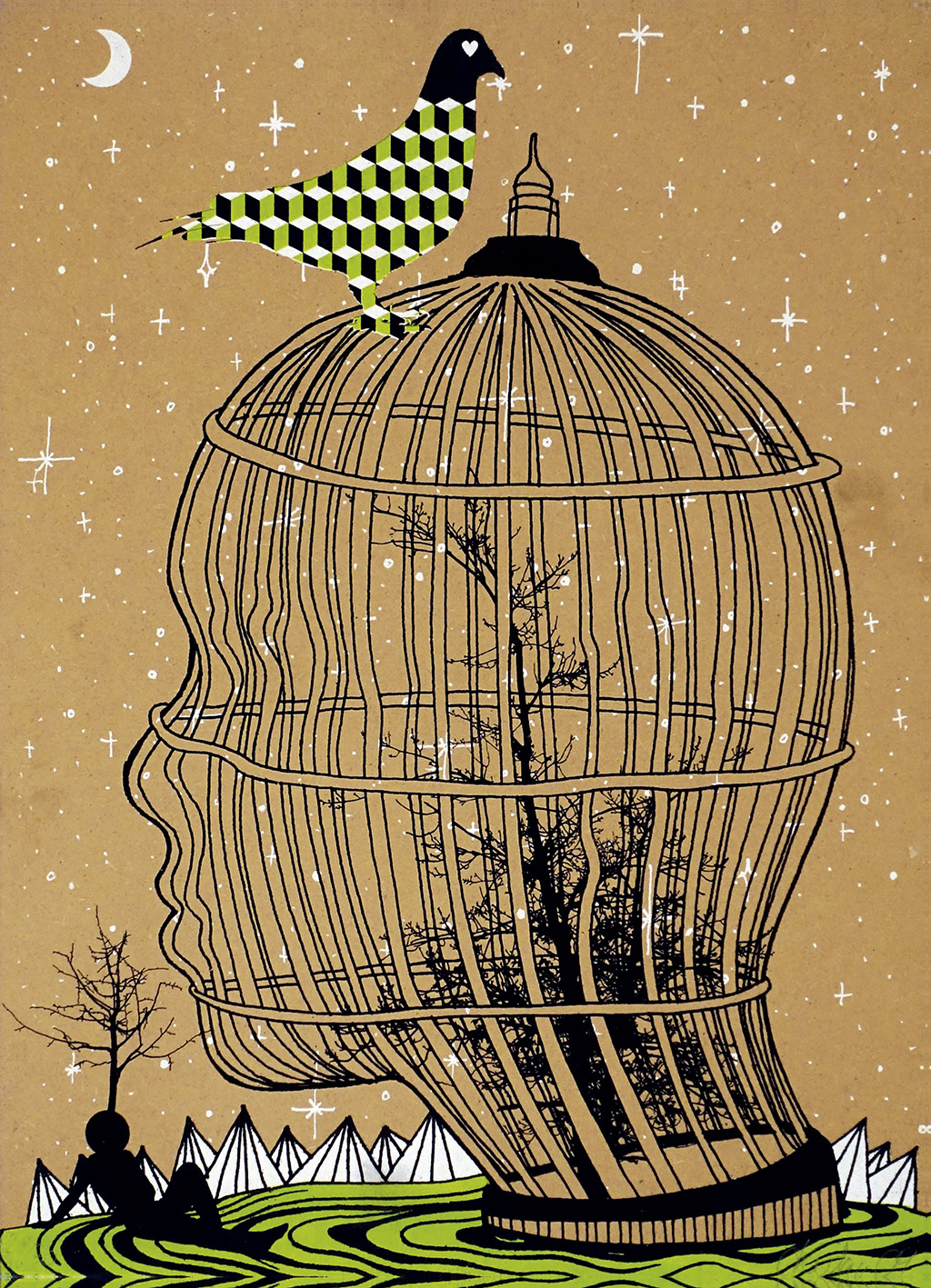 OKUDA –
I am empty
– 2008 – 30 x 40,5 cm
illustration / Print on wood –
Montana Gallery Collection
[ca]
Nascut a Santander el 1980. Resideix a Madrid on també té el seu estudi. El seu singular llenguatge iconogràfic i patrons multicolors que podem trobar als carrers de bona part del món l'han convertit en un dels artistes més reconeguts de l'actualitat. Les seves obres sovint plantegen qüestions sobre les contradiccions de la falsa llibertat i el conflicte entre la modernitat i les nostres arrels.
[en]
Born in Santander, Spain. Lives and works in Madrid, Spain. His unique iconographic language of multicolored geometric structures and patterns on the streets, railroads and abandoned factories around the globe have made him one of the world's most recognizable street artists of today. His works often raise questions about existentialism, the universe, the infinite, the meaning of life, and the contradictions of false freedom, showing a conflict between modernity and our roots.
[es]
Nacido en Santander en 1980. Reside en Madrid, donde también tiene su estudio. Su singular lenguaje iconográfico y patrones multicolores que podemos encontrar en las calles de buena parte del mundo lo han convertido en uno de los artistas más reconocidos de la actualidad. Sus obras a menudo plantean cuestiones sobre las contradicciones de la falsa libertad y el conflicto entre la modernidad y nuestras raíces.