MONO CIEZA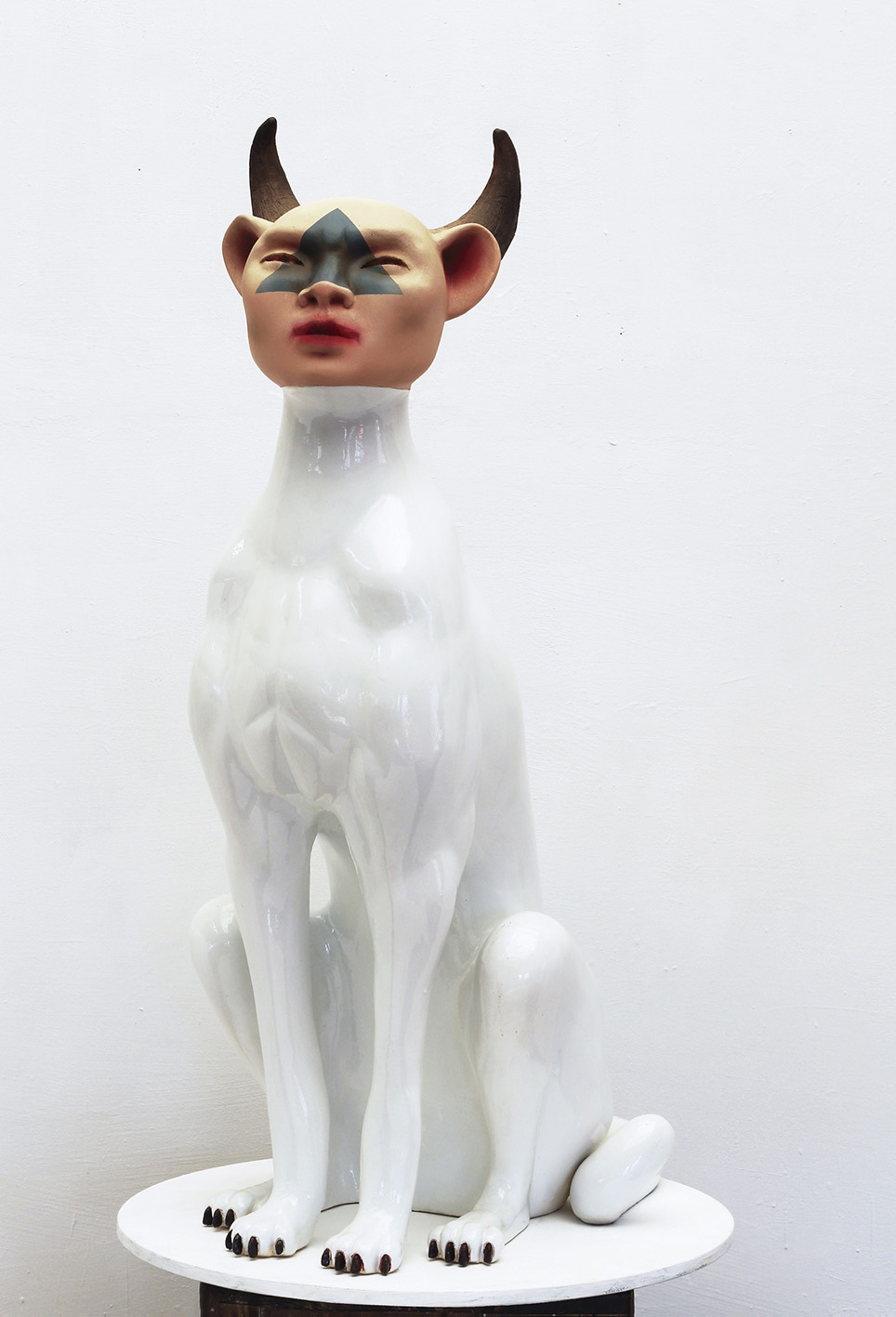 Mono Cieza – Sunrise Runner – 2018 – 90 x 55 x 38 cm sculpture / resin, paint and airbrush –

[ca]

El desig de transcendir i recrear el cos sembla tenir el paper central en l'obra fantàstica de Mico Cieza. Aparentment intrigat per la limitada fisiqualitat humana, l'artista construeix i forma cossos híbrids que fins i tot recorden les antigues tradicions paganes que van veure el concepte del cos des d'una perspectiva més espiritual. Les seves obres són un viatge en narratives mítiques, narratives afins als artistes que necessiten apartar-se de la realitat i entrellaçar-se amb la natura. Habitualment encarnats en escultures, les idees de Cieza es forgen amb densos processos d'introspecció que reflecteixen la recerca artística de la utopia.

[en]

The desire to transcend and recreate the body in the fantastical work of Mono Cieza seem to have the central role. Apparently intrigued by the limited human physicality, the artist constructs and shapes hybrid bodies which are even reminiscent of the ancient pagan traditions which saw the concept of the body from more spiritual perspective. His works are a journey in mythical narratives and are in function of the artists need to depart from reality and become entwined with nature. Usually embodied in paintings and sculptures, Cieza's ideas are suffocated with dense introspection processes and do reflect the artists search for utopia.

[es]

El deseo de trascender y recrear el cuerpo parece tener el papel central en la obra fantástica de Mono Cieza. Aparentemente intrigado por la limitada fisicalidad humana, el artista construye y forma cuerpos híbridos que incluso recuerdan las antiguas tradiciones paganas que vieron el concepto del cuerpo desde una perspectiva más espiritual. Sus obras son un viaje en narrativas míticas, narrativas afines a los artistas que necesitan apartarse de la realidad y entrelazarse con la naturaleza. Habitualmente encarnados en esculturas, las ideas de Cieza se fraguan con densos procesos de introspección que reflejan la búsqueda artística de la utopía.