MARINA BARSY JANER X ISIL SOL VIL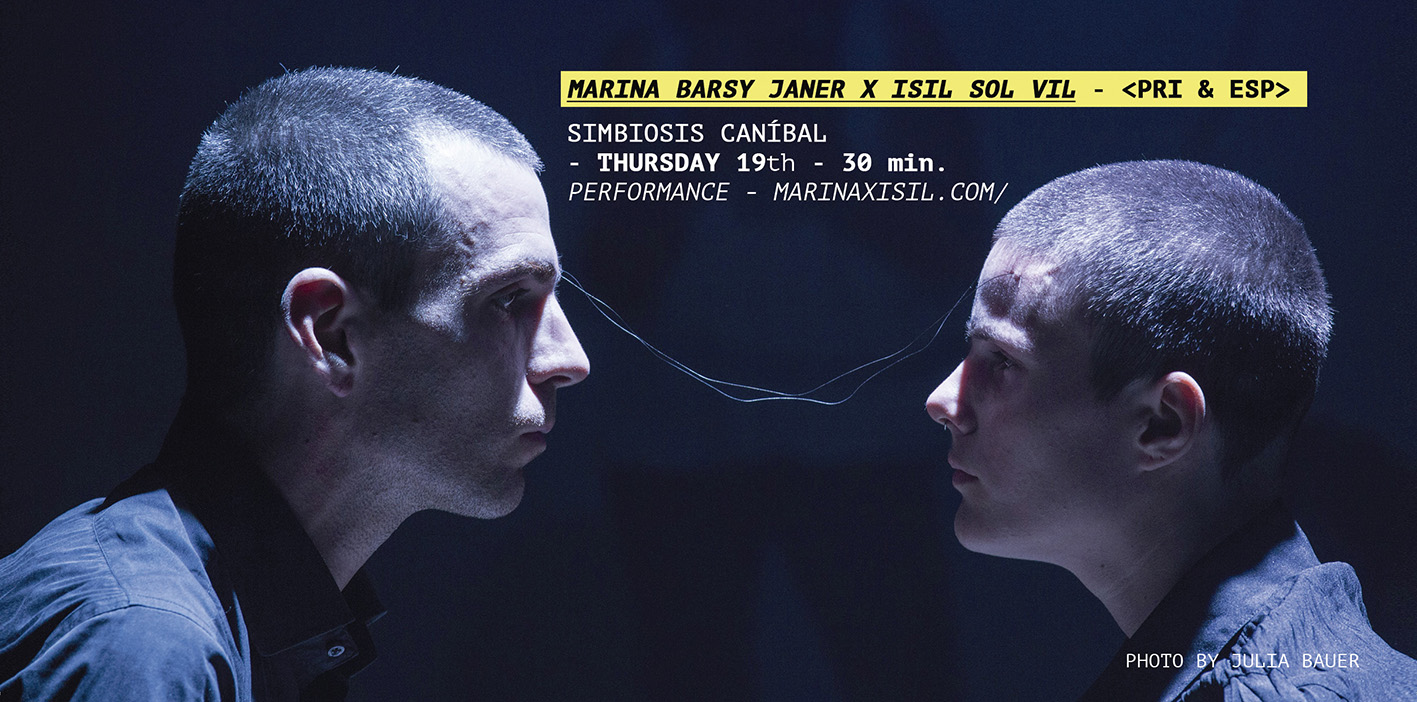 DIJOUS / THURSDAY / JUEVES 19
20:00 hs – Marina Barsy Janer x Isil Sol Vil / Performance _ ESPAI BALCÓ
[ca]
Erotisme que es devora a si mateix. Autofàgia fèrtil. Aflorar en sustent, transitar el canibalitzar-se. DerrAmar-Se. Ofrena que conté el primari: l'aliment. Calor vital i corporal que emana un nou esdevenir. Brollar des de l'ancestral, el degenerat, l'il·limitat. Un cultiu de cos múltiple. Poesia Viva. Simbiosi Caníbal: caribenya i guerrera.
[es]
Erotismo que se devora a sí mismo. Autofagia fértil. Aflorar en sustento, transitar el canibalizarse. DerrAmarSe. Ofrenda que contiene lo primal, el alimento. Calor vital y corporal que emana un nuevo devenir. Brotar desde lo ancestral, lo degenerado, lo ilimitado. Un cultivo de cuerpo múltiple. Poesía Viva. Simbiosis Caníbal: caribeña y guerrera.
[en]
Eroticism that devours itself. Fertile autophagy. To surface in sustenance, to transit (self-) cannibalism. To spill over love. An offering that contains the primal, the nourishment. Vital and corporal heat that emanates a new becoming. Sprouting from the ancestral, the degenerate, the unlimited. A cultivation of the multiple body. Living Poetry. Cannibal Symbiosis: Caribbean and warrior.
Link: https://www.marinaxisil.com/