LÚCIDO COSTELO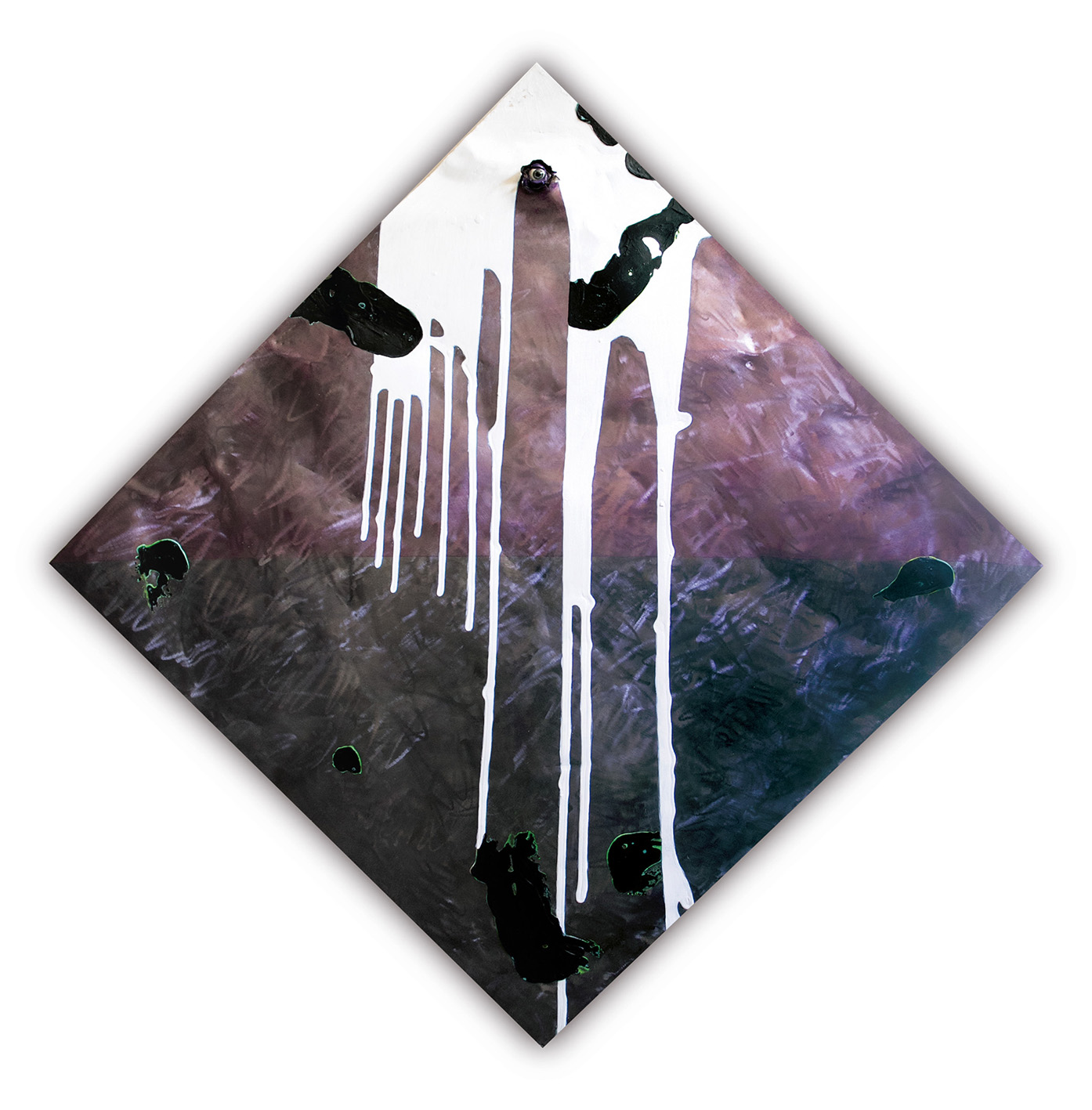 [ca]
Lúcido Costelo –
Wall Cyclops 5
– 2019 – 130 x 130 cm
painting / Mixed media on iron –
Els cíclops de Lúcido Costelo és la representació de
l'obsessió que té aquest artista pel _voyeurisme_
de la societat i l'art de l'observació analítica , que amb els anys se li ha
sumat l'imperant exhibicionisme gratuït de la massa i l'ego vanitós en les
xarxes socials. A això cal afegir-li recerques sobre l'origen filosòfic dels
cíclops, una dilatada trajectòria artística, des de l'escultura i el disseny,
passant pel cinema, els guions, l'humor, la música, l'art dramàtic, el _frikisme_ i com no, també la seva
curiosa i enigmàtica vida….tots aquests ingredients són una obra de Lúcido
Costelo.
[en]
The Cyclops of Lúcido Costelo is
the representation of the obsession that this artist has about the Voyeurism of the society and the art of
analytical observation, which over the years has been joined by the prevailing
free exhibitionism of the mass and the vain ego in the social networks. To this
it must be adds the research on the philosophical origin of the Cyclopes, a
long artistic career, from sculpture and design, through film, scripts, humor,
music, drama, freak and of course,
his curious and enigmatic life as well… all these ingredients are a work by
Lúcido Costelo.
[es]
Los Cíclopes de Lúcido Costelo es la representación de la
obsesión que tiene este artista por el Voyeurismo de la sociedad y el arte de la observación
analítica , que con los años se le ha sumado el imperante exhibicionismo
gratuito de la masa y el ego vanidoso en las redes sociales. A esto hay que
añadirle investigaciones sobre el origen filosófico de los Cíclopes, una
dilatada trayectoria artística, desde la escultura y el diseño, pasando por el
cine, los guiones, el humor, la música, el arte dramático, el frikismo y como no, también su curiosa y
enigmática vida….todos estos ingredientes son una obra de Lúcido Costelo.