LINALAB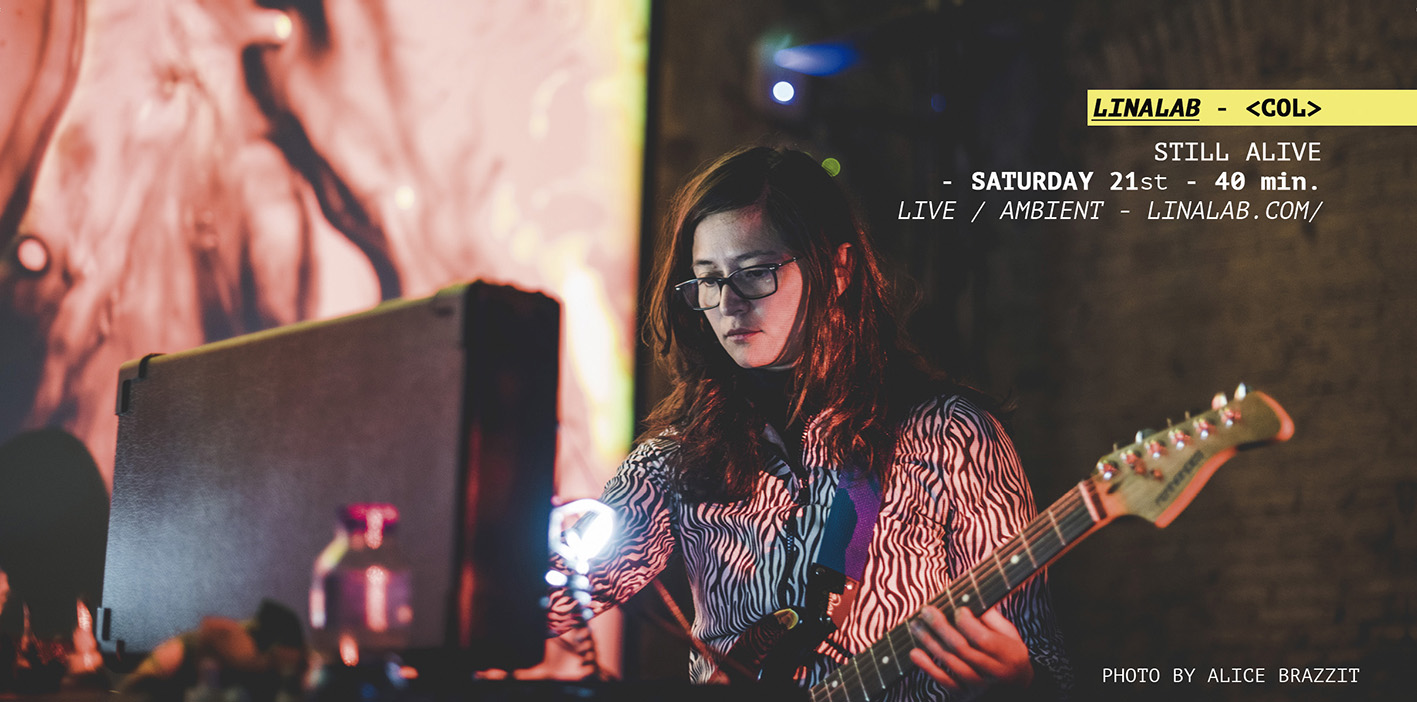 DISSABTE / SATURDAY / SÁBADO 21
20:00 hs – Linalab / Live · Ambient _ ESPAI BALCÓ
[ca]
Linalab és una singularitat múltiple, és conjunt i unitat, és un so solitari, una nota, una freqüència que en mantenir-se en el temps es torna més complexa, s'embolica, es torna soroll, melodia, cançó i, després, silenci.
En el seut treball més recent, Still Alive, s'adona que no hi ha dia final, només dies intermedis, no hi ha Apocalipsi, no hi ha destrucció èpica, només recol·locacions infinites de partícules que originen possibilitats sonores infinites.
[en]
Linalab is a multiple singularity, it ́s whole and unity, it is a solitary sound, a note, a frequency that when remains in time becomes more complex, becomes entangled, becomes noise, melody, song and then, silence.
In her most recent work, Still Alive, she realized that there is no Doom ́s day, only intermediate days. There is no Apocalypse, no epic destruction, only infinite rearrangements of particles that originate further infinite sonic possibilities.
[es]
Linalab es una singularidad múltiple, es conjunto y unidad, es un sonido solitario, una nota, una frecuencia que al permanecer en el tiempo se complejiza, se enmaraña, se vuelve ruido, melodía, canción y, después, silencio.
En su más reciente trabajo, Still Alive, cae en cuenta que no hay día final, solo días intermedios, no hay Apocalipsis, no hay destrucción épica, sólo infinitos reacomodos de partículas que originan infinitas posibilidades sonoras.
Link: https://linalab.com/