KAORU SHIBUTA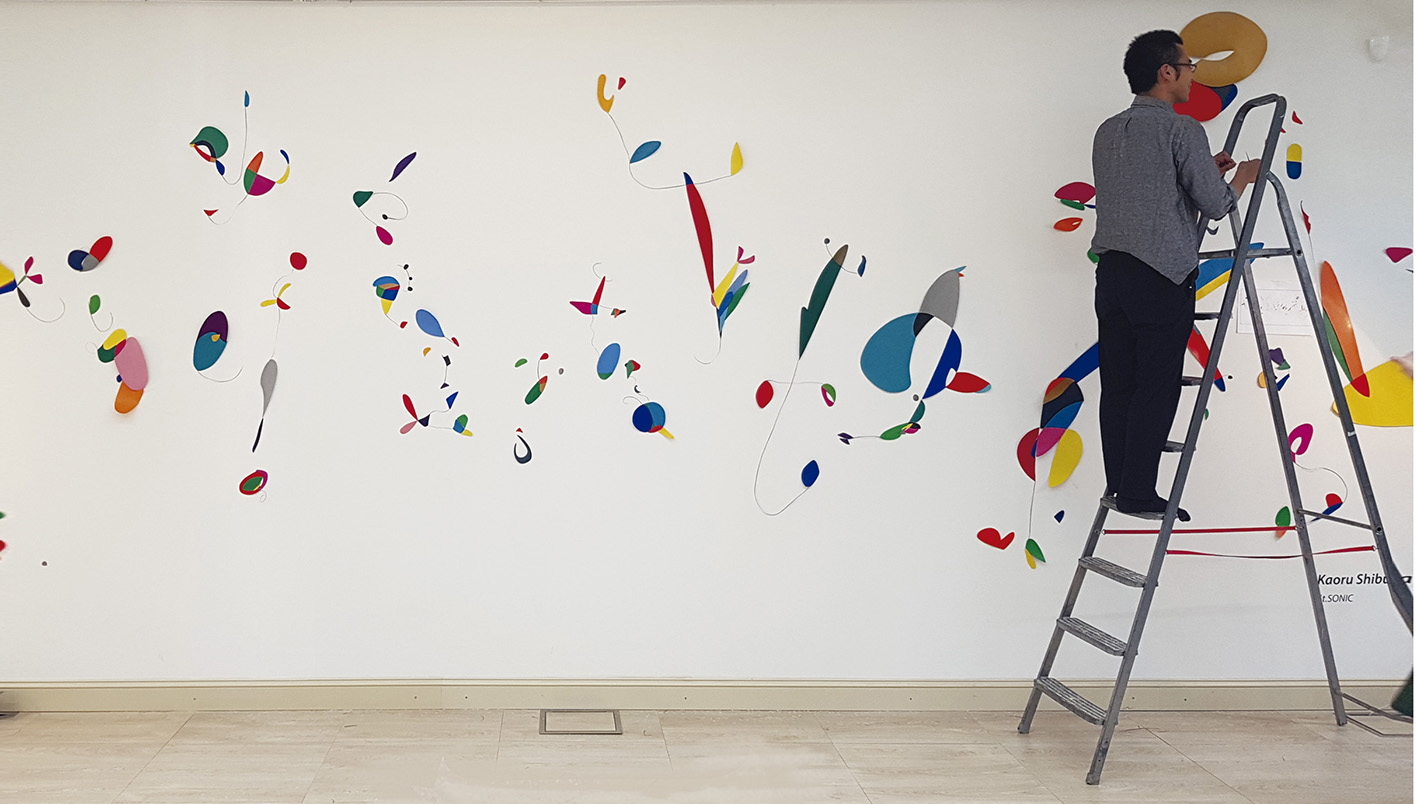 Kaoru Shibuta –
swing dora
– 2019 – 400 x 200 cm
collage / performance –
DIVENDRES / FRIDAY / VIERNES 20
18:00 hs – Kaoru shibuta / Performance _ ESPAI RESIDÈNCIA
[ca]
Inspirat pel jazz i la música clàssica, Kaoru Shibuta tradueix les notes musicals en imatges i instal·lacions contemporànies.
A través de la cultura local i l'energia de l'atmosfera crea una simfonia poètica formada per imatges, colors i harmonia. Una fusió perfecta entre naturalesa, música i art.
[en]
Inspired by Jazz and Classical music, Kaoru Shibuta translates musical notes into images and contemporary installations.
Through the local culture and the energy of the atmosphere, he creates a poetic symphony composed by images, colours and harmony. A perfect fusion between nature, music and art.
[es]
Inspirado por el jazz y la música clásica, Kaoru Shibuta traduce las notas musicales en imágenes e instalaciones contemporáneas.
A través de la cultura local y la energía de la atmósfera, crea una sinfonía poética compuesta por imágenes, colores y armonía. Una fusión perfecta entre naturaleza, música y arte.