JAUME PLENSA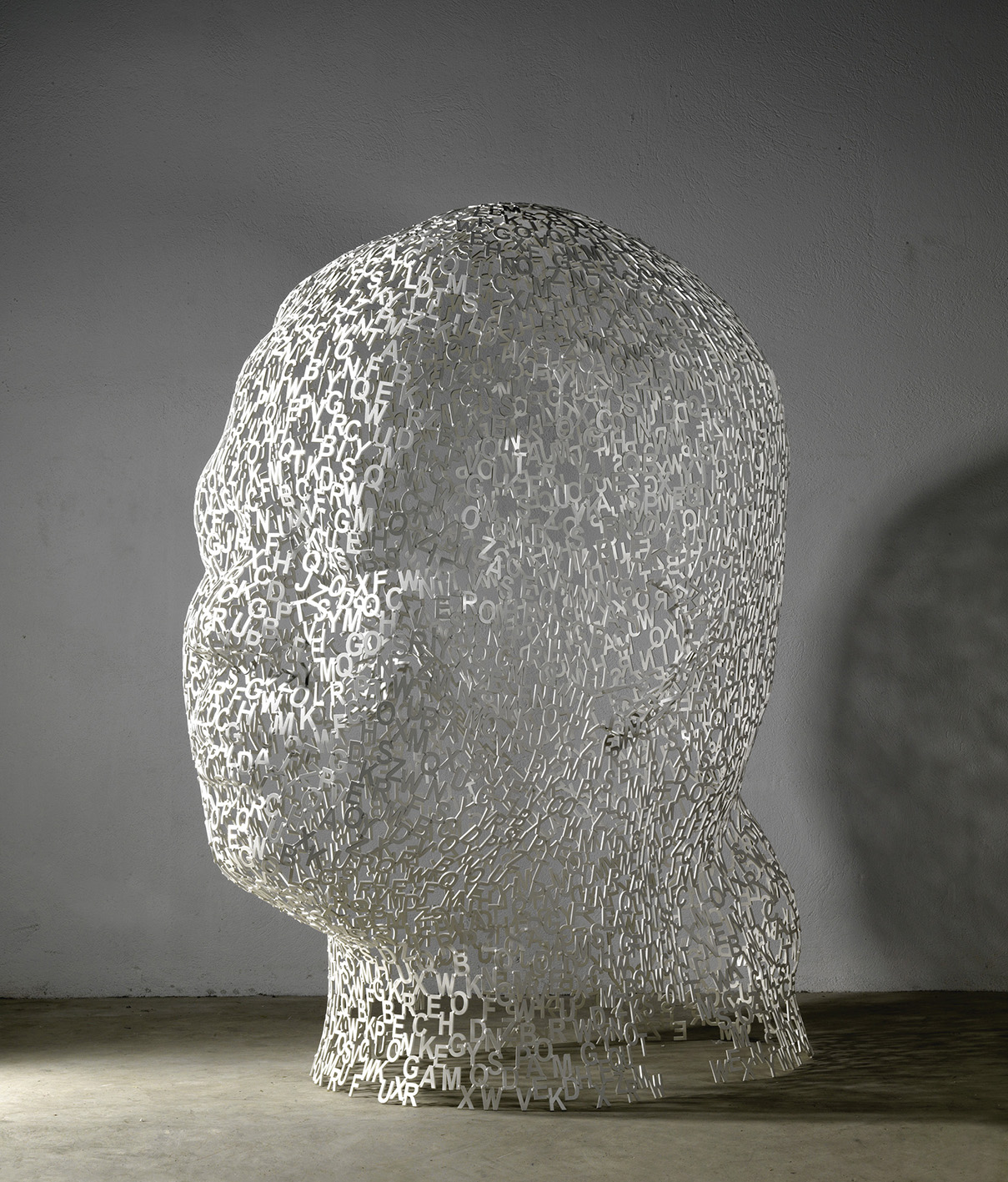 Jaume Plensa –
IRMA'S WHITE HEAD
– 2008 – 240 x 155 x 200 cm
Sculpture / Stainless steel enamelled in the oven –
[ca]
Apassionat per la relació entre el cos humà i el llenguatge escrit, les seves obres tenen com a eix central la dimensió humana i la seva relació amb l'entorn. Amb al·lusions constants a la literatura, com a principal font d'inspiració, es componen sovint per lletres i paraules que volen ser metàfores de les cèl·lules que conformen a l'individu, que s'integra al seu torn en la societat.
«Tinc la sensació de que les paraules suren, ens van tatuant com una tinta invisible i, de sobte, algú llegeix en la teva pell i passa a convertir-se en el teu cos, en el teu amant.»
[en]
Passionate about the relationship between the human body and written language, his artworks are centred on the human dimension and its relationship with the environment. With constant references to literature, as his main source of inspiration, his works are often composed by letters and words that want to be metaphors of the cells that make up the individual, which, in turn, is integrated in society.
«I have the sensation that the words float, tattooing us like an invisible ink and, suddenly, someone reads in your skin and becomes your body, your lover.»
[es]
Apasionado por la relación entre el cuerpo humano y el lenguaje escrito, sus obras tienen como eje central la dimensión humana y su relación con el entorno. Con alusiones constantes a la literatura, como principal fuente de inspiración, se componen a menudo por letras y palabras que quieren ser metáforas de las células que conforman al individuo, que se integra a su vez en la sociedad.
«Tengo la sensación de que las palabras flotan, nos van tatuando como una tinta invisible y, de pronto, alguien lee en tu piel y pasa a convertirse en tu cuerpo, en tu amante.»