DOP·PLER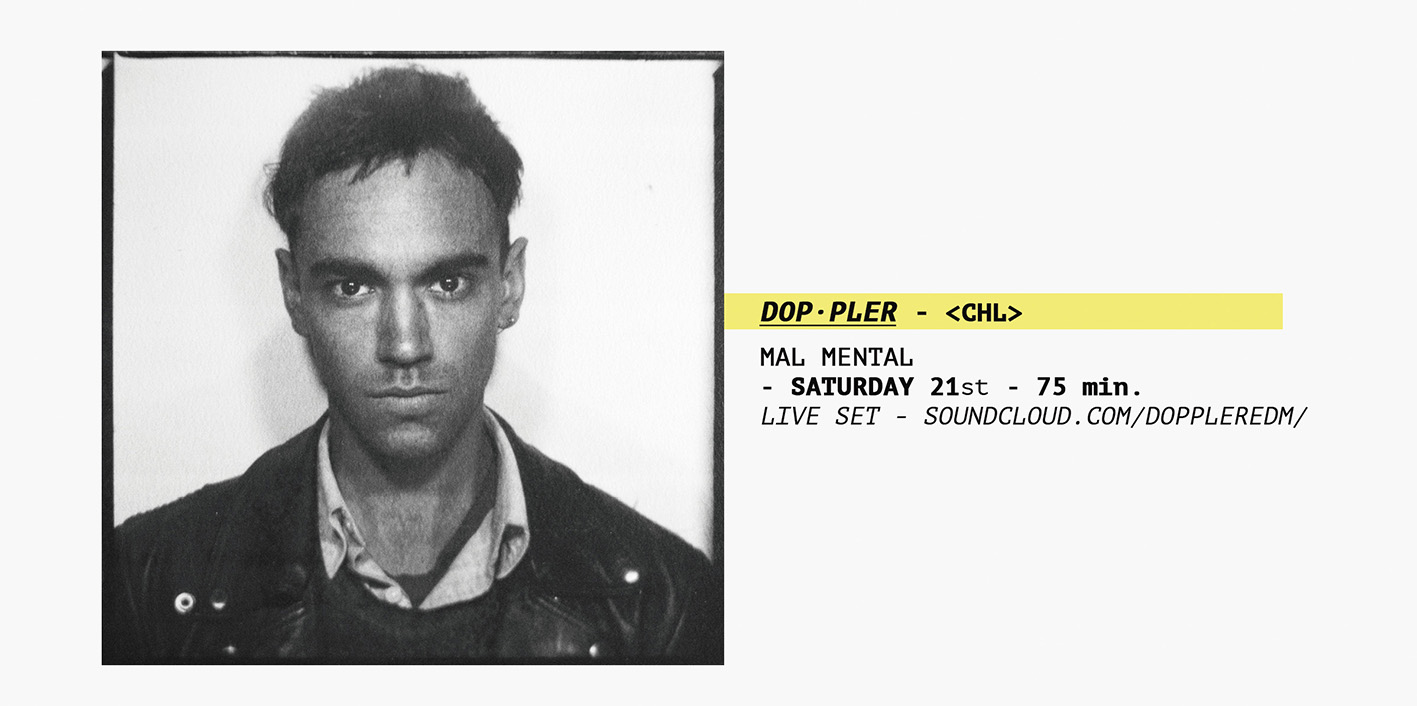 DISSABTE / SATURDAY / SÁBADO 21
20:40 hs – Dop·Pler / Live Set _ ESPAI BALCÓ
[ca]
Dop·pler es posiciona com un artista amb influències en la música psicodèlica, krautrock i postpunk; amb forts tons des del dub techno fins al boomy detroit. S'ha consolidat com un viatger solitari en la seva música, en què acords i passatges marcats per la dissonància musical creen un espai de música introspectiva que es veu contrarestada per fortes línies de percussió provinents del techno més precari.
[en]
Dop·pler is positioned as an artist with influences in Psychedelic, Krautrock and Post Punk music; with strong tones from the Dub Techno to the Boomy Detroit. He has established himself as a lonely traveller in his music, where chords and passages marked by musical dissonance create a space of introspective music that is counteracted by strong percussion lines from the most precarious Techno.
[es]
Dop·pler se posiciona como un artista con influencias en la música psicodélica, krautrock y postpunk; con fuertes tonos desde el dub techno hasta el boomy detroit, se ha consolidado como un viajero solitario en su música, donde acordes y pasajes marcados por la disonancia musical crean un espacio de música introspectiva que se ve contrarrestada por fuertes líneas de percusión provenientes del más precario techno.
Link: https://soundcloud.com/doppleredm