DAVID CARSON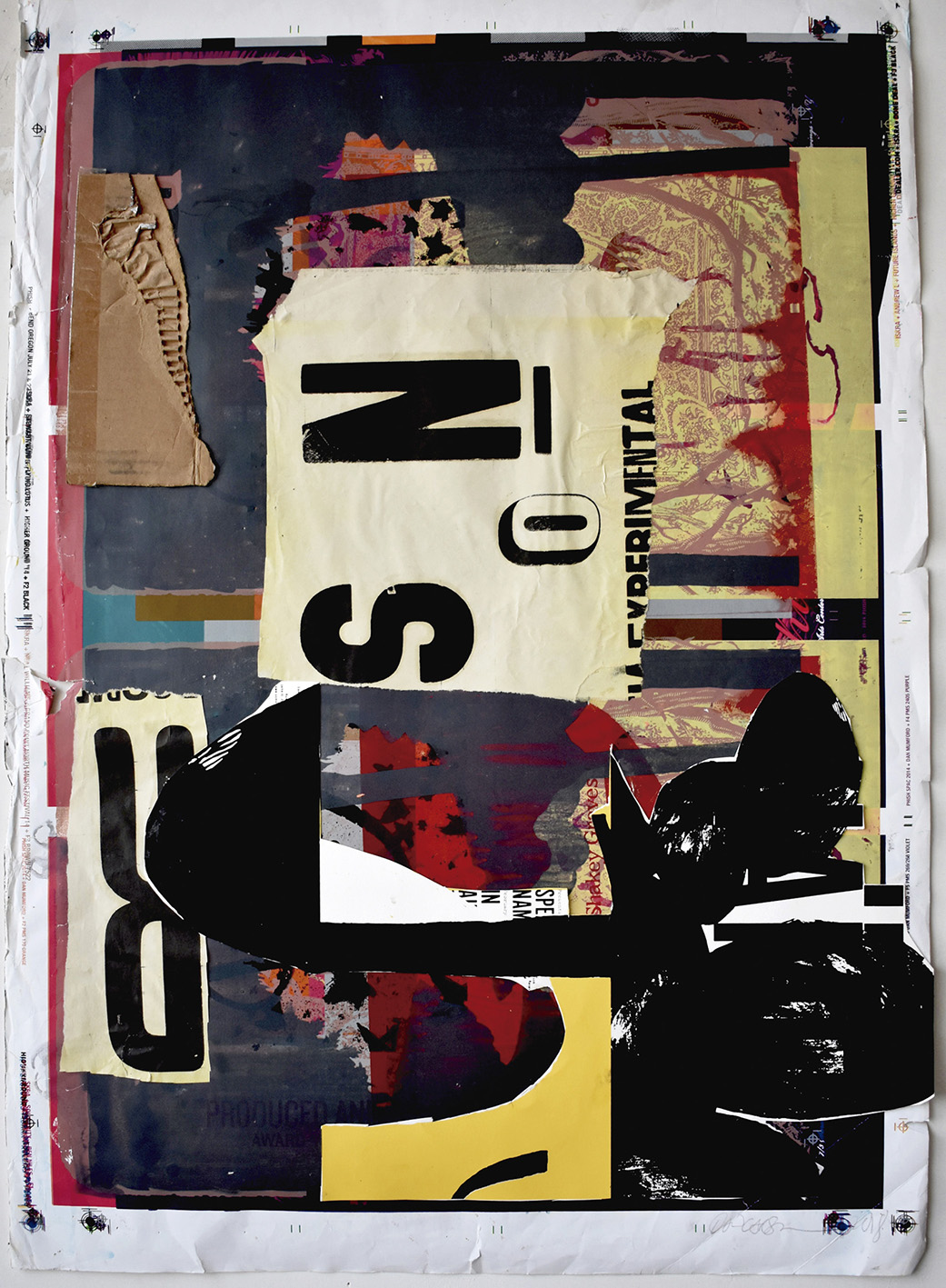 DAVID CARSON –
trouble
– 2018 – 107 x 137 cm
collage / mixed media –
[ca]
El seu treball s'ha ramificat en un collage abstracte, utilitzant tipografies i imatges dels seus altres treballs i articles recopilats en els seus viatges.
L'Institut Smithsoniaum a Amèrica va cridar a Carson un dels «Un dels artistes més importants d'Amèrica»; el Centre de Disseny a Chicago va cridar al seu primer treball de revista «El treball més important que va sortir d'Amèrica» i Apple va cridar a Carson «un pioner amb un impacte profund».
Aquest treball s'inclou en el nou llibre de David Nucollage, que s'estrenarà en el Festival KRONOS ART BCN.
[en]
His work has branched into abstract collage, using type and imagery form his other work and items collected on his travels.
The Smithsoniaum Institute in America called Carson «One of America's most important Artists» and the Center for Design in Chicago called his early magazine work «The most important work coming out of America» and Apple called a Carson «A pioneer with profound impact».
This work is included in David's new book Nucollage, which will be premiered at the KRONOS ART BCN Festival.
[es]
Su trabajo se ha ramificado en un collage abstracto, utilizando tipografías e imágenes de sus otros trabajos y artículos recopilados en sus viajes.
El Instituto Smithsoniaum en América llamó a Carson uno de los «Uno de los artistas más importantes de América»; el Centro de Diseño en Chicago llamó a su primer trabajo de revista «El trabajo más importante que salió de América» y Apple llamó a Carson «Un pionero con un impacto profundo».
Este trabajo se incluye en el nuevo libro de David Nucollage, que se estrenará en el Festival KRONOS ART BCN.