ANTONIO MARENCO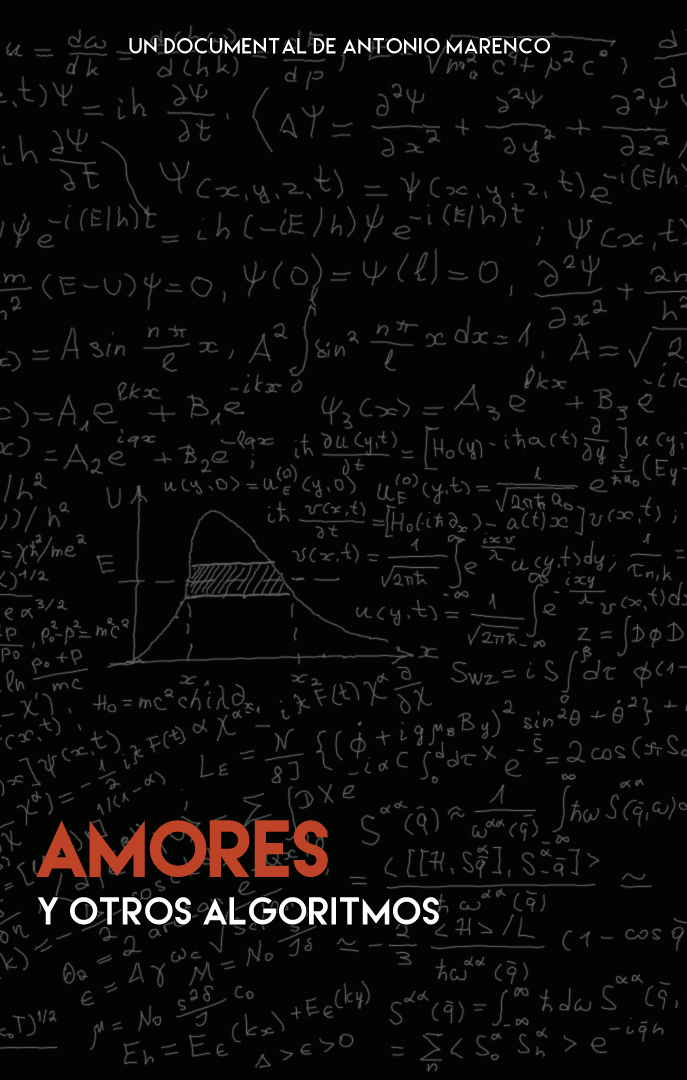 Link: https://www.antoniomarenco.com/
DIJOUS / THURSDAY / JUEVES 26
19:30h – Amores y otros algoritmos – Documental de ensayo – 20 min – 2019
[ca]
Buscar l'ànima bessona en 2019… és un repte? un treball? una missió possible? Cert és que el concepte d'amor ha canviat i s'ha transformat en una mica més líquid i alhora, més flexible. Antonio dibuixa a través d'un monòleg/dialogo com aquest canvi afecta a la seva vida; un retrat personal i alhora agredolç d'un aspecte de la vida que des de fa poc s'està consolidant com una de les indústries de consum més rendible de l'economia.
[en]
Searching for the soulmate in 2019… is it a challenge? a job? A possible mission? It is true that the concept of love has changed and has become something more liquid and, at the same time, more flexible. Antonio draws through a monologue/dialogue how this change affects his own life; a personal and at the same time bittersweet portrait of an aspect of life that has recently been consolidating itself as one of the most profitable consumer industries in the economy.
[es]
Buscar el alma gemela en 2019… ¿es un reto? ¿un trabajo? ¿una misión posible? Cierto es que el concepto de amor ha cambiado y se ha trasformado en algo más líquido y a la vez, más flexible. Antonio dibuja a través de un monólogo/dialogo como este cambio afecta a su vida; un retrato personal y a la vez agridulce de un aspecto de la vida que desde hace poco se está consolidando como una de las industrias de consumo más rentable de la economía.